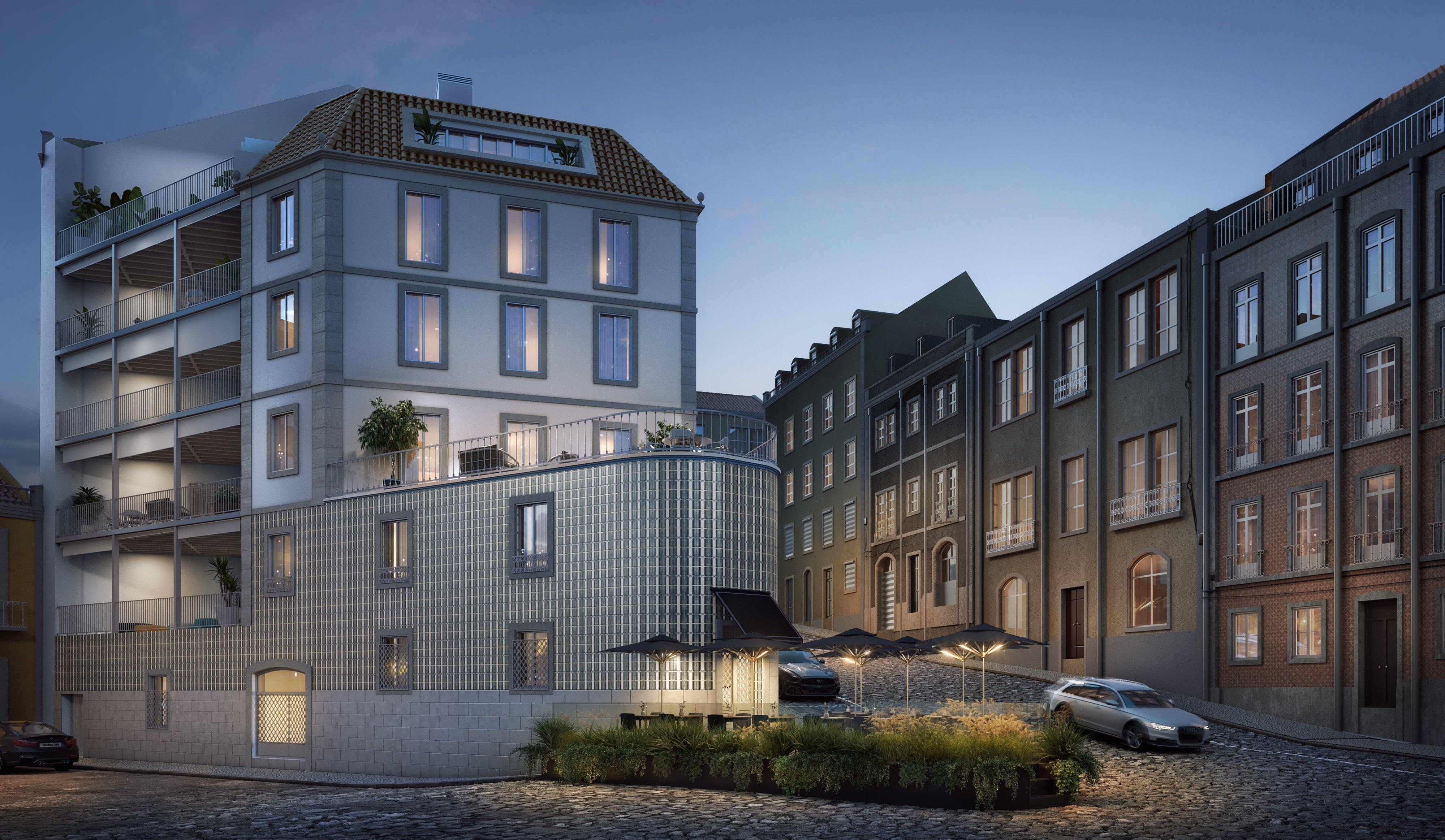 PROJECT INFORMATION
Status: Ongoing
Site Area: 203 m2 / sqm
Project Area: 985 m2 / sqm
Project Type: Multi-family Residential
Project Team: Inês Gavinho, Leonor Traguil, Nathalia Bampi, Ronaldo Costa, Christian Rocha
Interior Design: GAVINHO Architecture & Interiors
Developer: GAVINHO PROPERTIES
Contractor: GAVINHO Build
Consulting Engineers: GAVINHO Build
O empreendimento Maria Residences fica situado nos Anjos em Lisboa, uma zona que está atualmente em total gentrificação com vários novos projetos a surgir.
Este empreendimento com uma arquitetura única, por ser um prédio de gaveto e com terraços privativos virados a poente, é constituído por 10 apartamentos e uma loja, com áreas compreendidas entre os 57m2 e os 130 m2 e tipologias de T1 a T3.
Os apartamentos unem a traça antiga tradicional Lisboeta com acabamentos modernos e conforto.
Maria Residences development is located in Anjos in Lisbon, an area that is currently undergoing total gentrification with several new projects emerging.
This development with a unique architecture, as it is a corner building and with private terraces facing west, consists of 10 apartments and a shop, with areas between 57m2 and 130 m2 and typologies from T1 to T3.
The apartments combine the traditional Lisbon style with modern finishes and comfort.